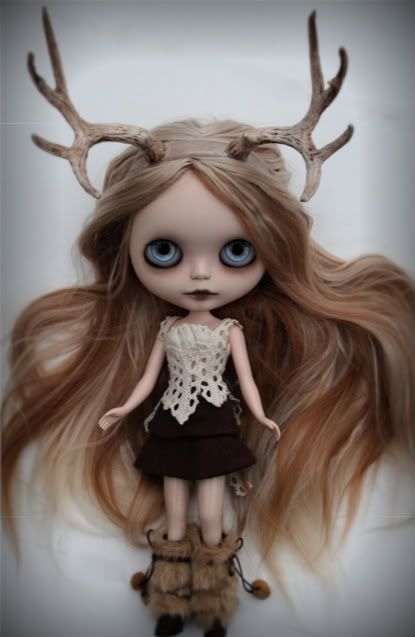 My most recent custom Blythe doll is on ebay now. Click
HERE
for auction.
Her look was inspired by my childhood in Oregon, surrounded by nature. Deer would often graze in our fields or rest under shade trees near our home.
She comes with removable antler headband, and a special stand covered in dried moss and lichens.
All of her eye chips are hand painted and she has a beautiful multitoned alpaca re-root.

Thank you for your support!
~Amy